You are here
Vision. Mission. Values.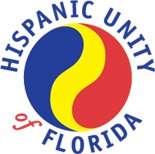 Our Vision
Everyone is empowered to live their American Dream.
Our Mission
Empowering immigrants and others to become self-sufficient, productive and civically engaged.
About Us
Founded in 1982 as a haven for immigrants and refugees, HUF has grown to serve diverse and multi-cultural working families from the United States as well as more than 25 other countries. We provide a range of wrap-around services to help more than 17,000 clients of all ages, from preschoolers to adults, successfully transition to a productive new life.
HUF offers 12 programs and services in four languages - English, Spanish, Haitian Creole and Sign Language.
South Florida's unique geographic location has made it a popular destination for Caribbean and Latin American immigrants, as well as others from throughout the world. Often arriving with little more than the clothes on their backs, a few dollars in pocket change, with no job, language, skills or understanding of the life that awaits them on America's shores – they still come with hopes and dreams. Hispanic Unity of Florida is proud and grateful to be South Florida's "Ellis Island" for new immigrants arriving in South Florida.
Our Values
Our values serve as a compass for our actions – Staff, Board of Directors and Volunteers.
Integrity & Transparency

We are accountable for the highest standards of behavior and will act with integrity, fairness and openness in all our dealings.
Respect & Dignity

We treat everyone as a worthy individual whose experience, point of view and defining factors are acknowledged, accepted and valued.
Accountability

We are committed to using our resources efficiently, achieving measureable results and readily communicating with employees, the community, clients, supporters and partners.
Diversity and Cultural Awareness

We are committed to embracing diversity, cultural awareness and non-discrimination. This promise is made to ensure that the message of acceptance and tolerance is expressed in everything we say and do.  
Commitment to Excellence

We are committed to providing the highest standards of service and conducting business with integrity and fiduciary responsibility.
Collaboration and Teamwork

We embrace the power of working together for a common purpose and greater good.