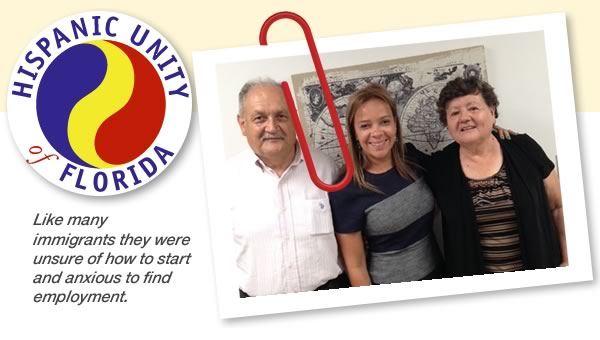 The American Dream: Possible at Any Age
More than 30 years
That's how long it took for Hugo and Martha Abadia to become U.S. Citizens.
To their horror, the family petition his sister filed in 1984 was sitting in a desk and untouched for more than two years. They had no idea. And because of the length of time, they forgot that a family petition was filed.
But on a whim, and three days before their petition was going to be thrown out, Hugo and Martha decided to visit the embassy in Bogota. It was then that their prayers were answered and in 1999, Hugo, Martha and their youngest daughter of four traveled to the U.S. in hopes of starting a new life. And they did, setting down roots in California.
Like many immigrants they were unsure of how to start and anxious to find employment.
Hugo, who sold his bus business to pay for the plane tickets and other expenses to come to America, began his U.S. career working for a hotel. Martha, who was a school teacher back in Bogota, still found a way to immerse herself in education by working for a company that packaged educational materials. She was paid $7.25 an hour. They were happy to find work so quickly.
But then, crisis struck.
To read more, click here. To learn more about our Citizenship and Naturalization services, click here.